Would you like to experience Home Automation?
Welcome to Thasmai Automation
Live smart in your dream home with state-of-the-art automation technologies to keep you safe, entertained and comfortable.
Thasmai offers Home Automation & Home Theater solutions for you by making the products and systems you already have and use every day work together. By integrating everything from lighting controls, music, home theater, climate control, security - smartphones and tablets - a smart house by Thasmai creates personalized experiences that enhance your life and provide added comfort, savings, convenience and peace of mind.
Best Home Automation Solutions
Thasmai is one of the leading Home automation dealers in Bangalore. We have tied up with global giants such as Panasonic, Crabtree and Harman (world's leading Audio company) across each of our service lines to ensure our customers get only the best. Our solutions are innovative and unique at every step of the buying cycle, call us today to experience the Thasmai difference! We have multiple Home Automation & Home Theater experience zones in larger-than-life settings in our offices in Sanjaynagar, JP Nagar, KR Puram and HSR Layout. Come see it for yourselves to check how your lifestyle will be the envy of all your friends!


Dream Home Theater Systems
With multiple components and extremely variable sound quality, it can be difficult to get a dream theatre experience in your home. Let the experts take over, Thasmai ties up with the best Audio speakers (Harman International suite with Brands such as JBL Synthesis, Revel, Infinity and Mark Levinson), the best AV receivers (Lexicon, Marantz) and leading projection systems (Sony, Epson), along with our unmatched acoustics and design capabilities to offer you end to end Home theatre set up. All you have to do is provide us an empty room, and you get a dream theatre at unbelievably affordable prices. Check out www.thasmaiaudio.com for our amazing Theater offerings
Best In-class Technology & Products
We have partnered with the best in breed companies for all our solutions; ranging from Philips & Crabtree for lighting automation, to Harman International (JBL Synthesis, Revel, Infinity) for our Home Entertainment Solutions to Panasonic & DSC for our home security solutions
Automation & Theater Experience Zones
Experience what home automation and home entertainment can do to your home at any of our experience zones located in each our offices. The range of possibilities that open up when you have a smart home are limitless. It can only be experienced to believe. So, please drop by to experience our live demos of how home automation can change your life.
Customized Solution Design

We offer our prospects layouts and designs of existing projects and align on a solution that is most preferred to them, we bring in a systematic approach to the solution from so early a stage that customers find it difficult to move elsewhere even before booking an order!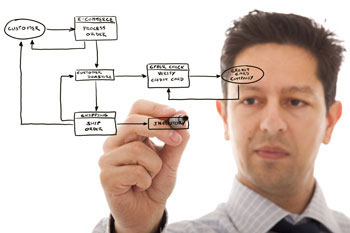 Dedicated Customer Care Centre

We have a dedicated mail ID & Customer Care line for all queries from sales to after sales service. Our Annual Maintenance coverage plans ensure that you don't have to worry about product issues